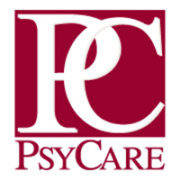 Diane Susa, MS, LPCC-S, NCC
Licensed Professional Clinical Counselor
Supervising Counselor
National Certified Counselor
Licensure
Licensed Professional Clinical Counselor. Independently licensed by the State of Ohio Counselor, Social Worker and Marriage and Family Therapist Board.
Education
M.S. Degree; 1995, Community Counseling, Youngstown State University
M.S. Degree; 1981, Slippery Rock University, Health and Physical Education         
B.S. Degree; 1980, Slippery Rock University, Health and Physical Education      
Professional History
Diane M. Susa, MS, LCCC-S, NCC, has been employed with PsyCare since 1992.  Contracted through PsyCare she also worked at Hillside Rehabilitation Hospital for over 16 years in Hillside's Chronic Pain Rehabilitation Program. Prior to her employment with PsyCare she served in a number of roles over her 10-year employment at Warren General Hospital including Director of Rehabilitation and Transportation Services, Exercise Specialist in the Cardiac Rehabilitation Program, and Biofeedback Therapy Services.
Specialties
Stress Management; Relaxation Training; special emphasis on treating Panic Attacks, PTSD and Adjustment Disorders
Pain Management; special emphasis with BWC injured workers
Adults – ages 18 and over
Professional Objectives 
As a Therapist at PsyCare I take a deep interest in the clients I serve. My role is to help each and every client tap into their inner unique strengths and reach their personal growth of healing. 
Theoretical Orientation
My practice gravitates towards a Cognitive Behavioral Approach. I employ a variety of therapeutic techniques to include relaxation/biofeedback and humor. 
Certificates/Special Training
Diagnosis and Treatment of Anxiety Disorders and Depression
National Certified Counselor
Biofeedback Therapy (Certification through Biofeedback Certification Institute of America; 1985 – 2009)
EMDR Training
Professional Affiliations/Memberships
National Board For Certified Counselors (NBCC)
Supervision status for Licensed Professional Clinical Counselor
Publications/Presentations
Diane has provided a number of Community and School based presentations during her career. Her presentations have focused on stress and pain management along with health based Education Programs.