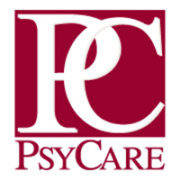 Douglas Crush, Ph.D.
Psychologist
Licensure
Psychologist
Education
Ph.D. Psychology
Professional History
Douglas Crush, Ph.D. has worked in a variety of settings for both adults and children. Apart from providing mental health services for adult clients at PsyCare, Dr. Crush has served developmentally disabled clients in multiple residences while at Gateways To Better Living; served adult clients in an outpatient setting with Easter Seal; served as Department Chairperson for one year and primarily provided assessment services at St. Elizabeth Hospital's Department of Behavioral Services and Psychiatry; served as a consultant on behavioral concerns with disabled children at Children's Rehabilitation Center; provided psychological services to inpatient population, and conducted neuropsychological evaluations on a referral basis at Hillside Hospital; functioned as a consultant to review cases and conducted monthly in-service training for counseling staff at Ohio Rehabilitation Services; provided consultation pre-surgical evaluations at an outpatient clinic for St. Joseph Hospital; and provided consultation and evaluation services to a small engineering/manufacturing company, while servicing on the Board of Directors.
Specialties
Professional Objectives
"My objective is to provide clients the best services I am capable of providing."
Theoretical Orientation
"I try to take the approach to best serve the needs of the client. If I think I know someone who would better service the client, I will make a referral."