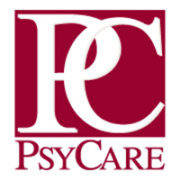 Kayla Keener, MSW, LISW-S, LICDC
Licensed Independent Social Worker
Supervising Social Worker
Licensed Independent Chemical Dependency Counselor
Licensure
Licensed Independent Social Worker
Supervising Social Worker
Licensed Independent Chemical Dependency Counselor
Education
Master of Social Work (MSW) – Youngstown State University – August 2013
Bachelor of Social Work (BSW) – Youngstown State University – December 2009
Professional History
Kayla Keener, MSW, LISW-S, LICDC is a licensed social worker in Ohio since 2009, achieving her independent licensure in November of 2016. She has worked in various community settings, with a primary focus being geriatric mental health, chemical dependency, trauma, and parenting strategies. Kayla is a Certified Family Trauma Professional and is trained in EMDR, Level 1.
Specialties
Trauma
Mindfulness
EMDR
Behavior modification
Depression
Anxiety
Developing positive coping skills
Professional Objectives:  Kayla's professional goal when working with any individual is to meet the person where they are, and to provide guidance with input from the individual. Kayla's goal is to empower and strengthen the individual to promote healing and sustainable coping skills — to reduce symptoms the individual identifies as an impact on their life.
Theoretical Orientation
"I utilize a combination of EMDR, Cognitive Behavioral Treatment, and Mindfulness Practice within a Strength-Based and Empowerment model. When a potential client comes into the office, I desire for the person to leave feeling empowered by having an understanding of their independent ability and strength to adapt and change their life. A theoretical foundation is presented with cognitive-behavioral techniques, identifying individual values and beliefs, understanding what the individual desires to change, and identifying present emotions within the body that prevent this change from occurring. When the individual establishes their core beliefs, the intention is to increase self-awareness through mindfulness techniques and to redirect negative thought processes to a positive feedback, which helps to instill a newfound purpose and hope within the individual's life."
Certificates/Special Training
Certified Family Trauma Professional
EMDR, Level 1
Professional Affiliations/Memberships

International Association for Trauma Professions