PsyCare once again proudly participated in the NAMI MV (Mahoning Valley) Walk, held at Wick Park in Youngstown on Saturday, September 16.
We are excited about the tremendous response we received from PsyCare staff members, their families, and friends for this year's event! There were a total of 73 participants, including two canine companions, Maggie & Alexis! In addition, PsyCare was voted best t-shirt at the event! Our t-shirt represents PsyCare – burgundy with white lettering – and includes a message in memory of Dr. Douglas Darnall for all he has done to build support in the community for people who struggle with mental illness on a daily basis.
Due to the generosity of our staff, their family members, and friends, we raised $1,335 for NAMI MV!
PsyCare also donated a basket for the raffle, which was a combination of dining and shopping gift cards, and lottery tickets. This was a fun basket that raffle participants enjoyed very much!
We want to express our gratitude to our PsyCare Owners, Jan Darnall and Terry Heltzel, for their support and making it possible for us to participate in this wonderful event.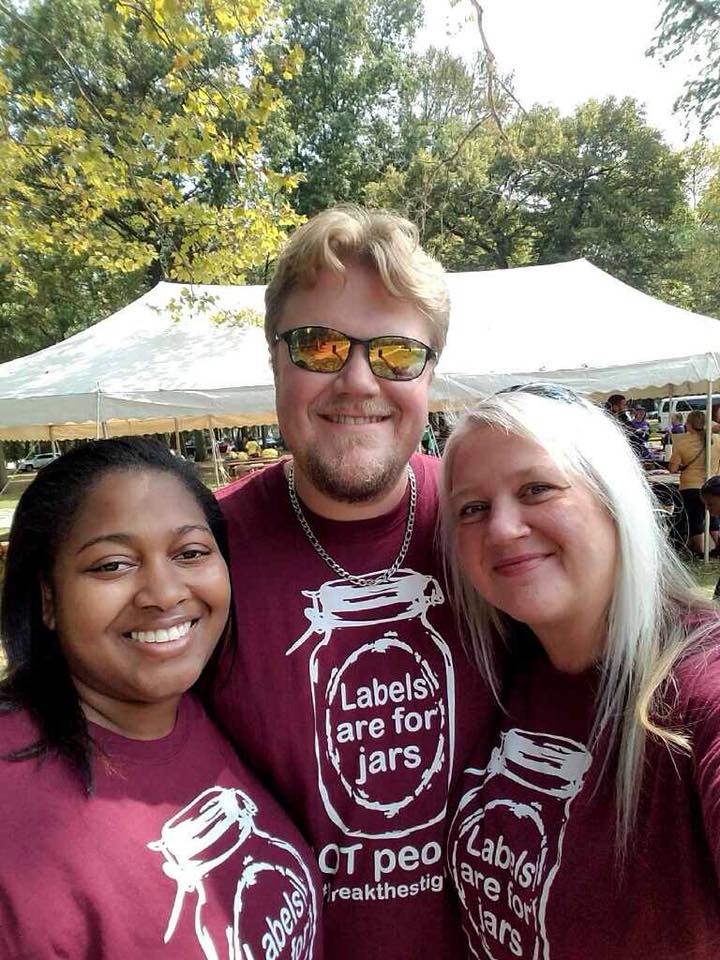 A big thank you to everyone who joined us and contributed!
We are honored to have such wonderful support for NAMI MV, as our "PsyCare Cares" team continues to grow in size and donations collected each year. We are proud to be a part of this community event as it relates directly to what we stand for. We will continue to work to build our team support in honor of Dr. Darnall, to carry on his legacy of building this organization to support those living with mental illness.
NAMI, the National Alliance on Mental Illness, is the nation's largest grassroots mental health organization. NAMI relies on gifts and contributions to support their important work as mental health advocates, educators, and public policy influencers. Their annual public awareness event, NAMIWalks, raises millions of dollars from individual donors and organizations.
For more information on the National Alliance on Mental Illness, click here, and to learn more about NAMI Ohio, click here. Details on NAMIWalks can be found here.