Michael B. Canton, M.Ed., LPCC
Licensed Professional Clinical Counselor, Howland & Cortland Offices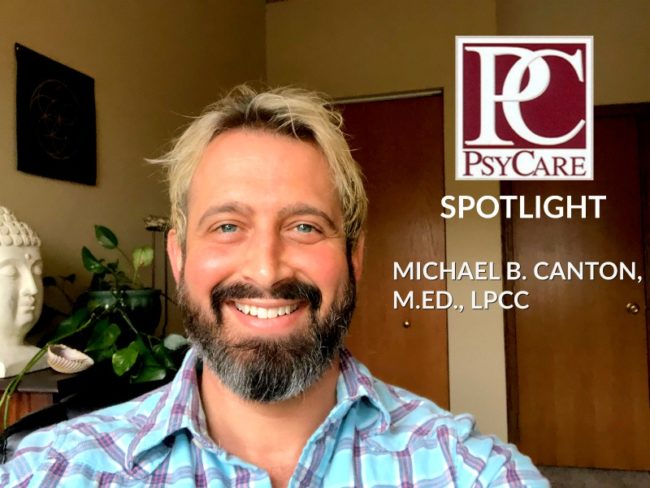 How did you get your start with PsyCare?
I joined PsyCare in April of 2017. Previously, I was a mental health therapist and hospital presceener for other local agencies, and worked in the marketing industry for 5+ years. I provided social media and copywriting services for businesses and celebrities, and continue to provide marketing services when I am not counseling — including for PsyCare.
Tell us about the challenge of working from home.
The challenge of working from home for me is managing my time and energy. During the quarantine, I've found my energy depleted, and I was not moving much in between sessions. I am enjoying my home office and I've managed to begin being more intentional in my morning and evening routines, taking walks, and stretching & working out during my work day. I'm still in the process of fine-tuning this for sure. 🙂
How has life changed for you (personally and/or professionally) since the Covid-19 threat?
I think like most people my stress levels and lack of motivation to stay busy increased, yet with the responsibilities of my counseling work, I needed to continue to show up and be present for my clients. So, I've placed more importance on my self-care, and keeping in touch with my friends and family on video calls (yay for FaceTime & Zoom!). I am definitely staying home and cooking more, and visiting stores or picking up take-out sparingly — while wearing a mask. It's definitely strange times.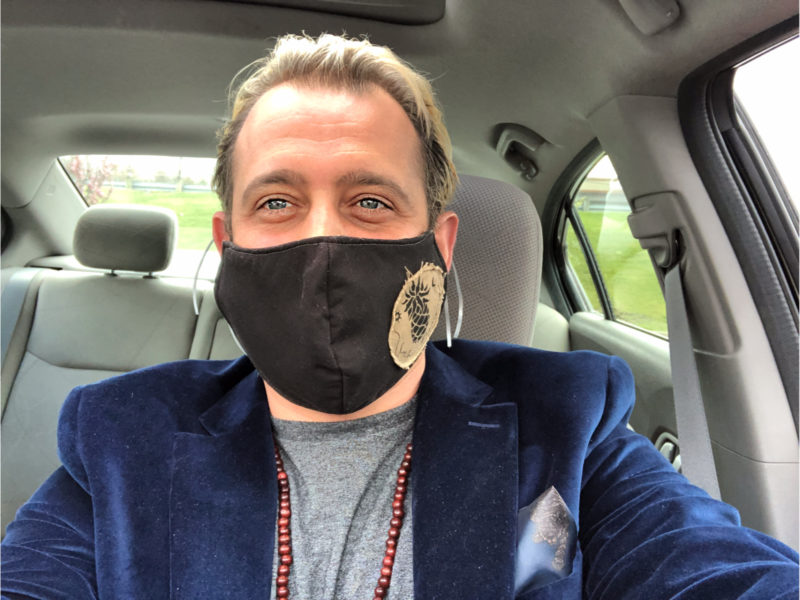 What message or suggestion do you want to give people during this stressful time?
Find a way to be creative and engage in creative and playful projects, without having an outcome in mind. Just play! I'm saying this as much to myself, as I am to you. Now that the weather is warming up, nature is calling. Moving more by taking walks outside, stretching, and doing fitness exercises, yoga, and tai chi, etc. — all have a way of moving stress out of the body. Join a Zoom yoga or fitness class!
I also recommend beginning a meditation and journaling routine. Writing a gratitude list each morning (or evening) helps focus attention on what we have — on positive aspects of our lives — rather than fears and worries. Make a decision to limit negative and fearful thinking (and TV/social media content), and enjoy each day to the best of your ability. Be kind to yourself!
To learn about Michael's Professional History, Theoretical Orientation, Professional Objectives, and Specialties, see his Staff Bio.