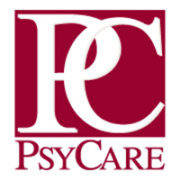 Michael Heilman, Ph.D.
Psychologist
Licensure
Licensed Psychologist, Ohio
Education
Ph.D. Degree: Counseling and Human Development, Kent State University
Dissertation
The Use of Referred-Positive Visual Electromyography Biofeedback in Muscle Isolation Training.
Professional History
I am the Clinical Director of the Cortland PsyCare Office and a staff psychologist at Trumbull Memorial Hospital's adult and geriatric psychiatric units. I also manage the Psychology Department at ValleyCare Health System's Hillside Rehabilitation Hospital through my company, M.A. Heilman, Ph.D., LLC. Having nearly thirty years experience in physical rehabilitation psychology, I also serve as a surveyor for the Commission of Accreditation for Rehabilitation Facilities (CARF). Through CARF, I have surveyed physical rehabilitation facilities throughout North America and Europe.  Prior to my current positions, I worked in the field of criminal justice as a case manager for the Mahoning County Community Corrections Association and as the Correctional Consultant for the Northeastern Ohio Council on Drug Abuse, Inc. I am a former certified chemical dependency counselor and served as a Substance Abuse Counselor for several school systems in Trumbull County and the Residential Education Alternative (DWI School). From 1989-2000, I was also a limited service faculty member at Youngstown State University teaching in both the criminal justice and counseling departments.
Specialties
Rehabilitation Psychology
Pain Management
Biofeedback
Professional Objectives
As a Clinic Director, my focus is on the occupational well-being and professional development of my staff. I believe the combination of fostering an environment of mutual support and having the expectation of offering our patients 'Best Practice' models of treatment results in a professional environment that patients want to come to and staff wants to work at.
Theoretical Orientation
Like most therapists who came into practice in the second half of the twentieth century, I consider myself eclectic. In the field of Rehabilitation Psychology I have embraced the works of Victor Frankel, M.D., and his Logo Therapy. In private practice, I like to utilize 'Best Practice' approaches that are discipline specific, but most fall under the rubric of cognitive-behavioral psychology.
Certificates/Special Training
Licensed Psychologist, Ohio
Diplomate, American Academy of Pain Management
Fellow, Biofeedback Certification Institute, (1987-2011)
Licensed Professional Counselor, #C3037 (1987-1992)
Certified Chemical Dependency Counselor ‑ III, #8925 (1989-1993)
Professional Affiliations/Memberships
American Psychological Association
American Academy of Pain Management
Former
The Academy for Applied Psychophysiology and Biofeedback
Ohio Society of Behavioral Health and Biofeedback
President (1993-1994)
Secretary‑Treasurer (1991‑1993)
Chairman, Insurance Committee (1987‑1990)
Liaison, Biofeedback and Behavioral Medicine Association of Western Pennsylvania